Meet a new application for Bitrix24 - "Report Designer"!
"Report Designer" - an application with severalspecific features.
The main feature of this application is the use of functions.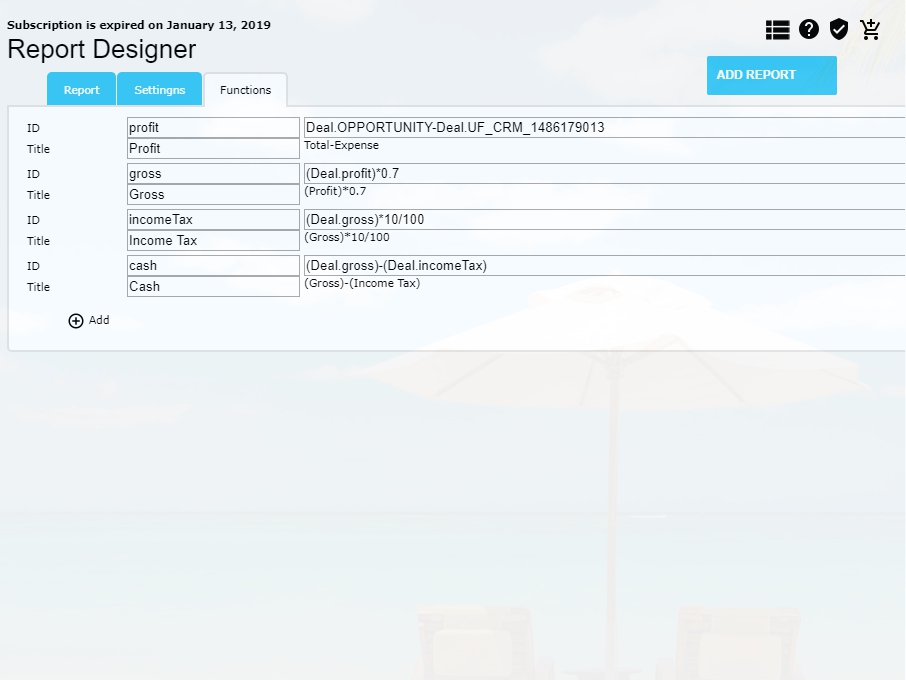 You can add an unlimited number of functions to each report. You can use standard and user fields and numeric constants.
Another feature of the "Report Designer" is the option of multi-level grouping of data.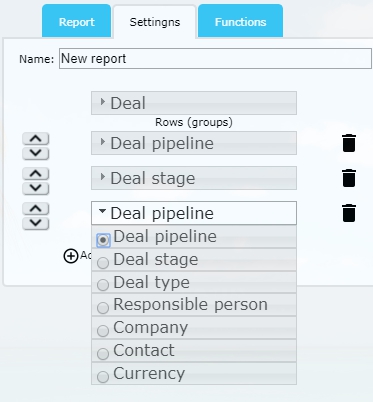 You can add up to four levels of grouping. You can change the grouping levels and analyze data in various sections.
Description of the application can be found in the
learning course
.